Richard D. Yarnold, PE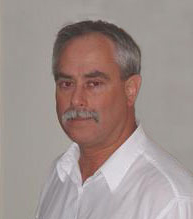 Professional Summary

Mr. Yarnold has over 42 years of professional civil engineering experience including 33 years of specialized experience in airport design, planning, permitting and construction at civilian airports and military airfields throughout New England and the United States. Born and raised in Portland, Maine, Richard began his professional engineering career in 1978 as a civil engineer for the California and Kansas Departments of Transportation. His diverse engineering background also includes seven years of railroad engineering with the Maine Central Railroad before specializing in airport engineering in 1987.

Richard's thorough knowledge of all aspects of aviation engineering includes extensive experience in the design, construction and inspection of asphalt and portland cement concrete pavements for runways, taxiways, aprons, overruns, hard stands, and turnarounds. His professional aviation experience includes airport lighting, airspace obstruction analysis, airport planning, hospital heliport site assessments, aviation fueling facilities, hangars, and snow removal equipment buildings. In addition to designing and managing his aviation projects, Mr. Yarnold has also acted as a senior design engineer and a senior technical advisor on many other airport engineering projects and technical studies.


---
Professional Qualifications

Licensed Professional Engineer - Maine, New Hampshire, Vermont
Certified Airfield Designer - US Army Corps of Engineers
Certified Micro PAVER User - US Army Corps of Engineers
Certified PCASE Pavement Designer - US Army Corps of Engineers
Certified Urban Street Designer - Federal Highway Administration
Certified Airport Planner - Georgia Institute of Technology
Certified Project Manager







Professional Organizations

Airport Consultants Council (ACC)
Northeast Chapter American Association of Airport Executives (AAAE)
Registered with Federal System for Award Management (SAM)
Aircraft Owners and Pilots Association (AOPA)
Granite State Airport Management Association (GSAMA)


~ Serving Our Nation's Airports Since 1987 ~